Africa is known for its rich culture, language and ethnic diversity. No matter which country you visit in the continent there are lots of awesome things you can do while there. In this article we will discover 9 fun and worthwhile things to do when you visit an African country.
1. Be open minded 
Africa is a continent with 54 different countries that is diverse and multicultural, with lots and lots of tribes, languages, cultures, traditions and way of life even within a particular country. 
If you are travelling to Africa for the first time, go with an open mind and a willingness to see, learn and understand the way of life of the people.  
It is the one place where people hold dearly the cultures and the way of life that was passed down to them by their ancestors and generations before them.
So you are bound to see certain belief systems, and ways of life that might seem archaic or different from what you know,  but those things are the cultures the people identify with. 
The beauty here is the sense of identity, connection with their origin, and consistency in passing down cultures and tradition despite the years of colonization, resource exploitation and devaluation of African society and value systems.
There has definitely been a big shift in culture and way of life over the years in the continent,  due to technology and modernization.
But you will probably see things you've never seen before. Some things will simply amaze you.
Definitely be open minded. Go with the mindset of wanting to learn and see the world from a different view or perspective from what you know. 
This is after all the essence of travelling which is to learn. 
Enjoy the culture, the people, the nature and the beauty of the country you will be visiting in the continent. 
2. Visit historical places
Be an explorer! Learn about the culture and history of the people, and the place. 
During my trip to the Northern part of Nigeria, I travelled quite a bit around the region, and visited at least 4 states while there. I learnt a lot of things that I would have never known if I had not travelled there and it was such a great experience that really opened me up to the idea of travelling more.
Visiting historical places is a fun and yet educating  aspect of travelling that unfortunately most people don't do a lot of the time.
Some historical places you can visit in Africa could be the museum, cities in the country where monumental events took place, places where certain things were first discovered or built, natural world wonders, and so on.
If you do not know historical places to visit within the country or location, you can browse online for historical places to visit in the country.
You can also ask a local guide about places you can go to in the city or town that you are at. 
3. Visit the Orphanage
Personally, I think visiting and showing love to children and people in need is a very great deed to humanity.
Your actual purpose for visiting the country might have nothing to do with visiting the orphanage, but showing love to the community would make your visit even more purposeful.
It also gives you an opportunity to be more appreciative of your life and  the people in your life.
Truly, acts of service like this just have a way of humbling you and making you realize that life doesn't have to be that hard or complicated because there are people who have less than you do and they are truly happy in their existence. 
Visiting places like these should be a part of your travel plan and I believe it will definitely make your travel experience even more beautiful 
4. Volunteer
Depending on how long you have to stay in the country you can volunteer your time or skills in exchange for value. 
Volunteering doesn't necessarily mean you only have to volunteer in a school or orphanage which is also a fine and noble act. It's also part of what you can do when visiting to learn more about certain aspects of the country that might interest you.
Going extra  with volunteering as a traveller, you can volunteer in a corporate organization if you have a certain skill set that you feel might be useful to the business or organization.
You can also volunteer, if you want to have a feel of how the business landscape of the country is. Or how things are done in the corporate organization in the country. It's more like an internship. 
Through this you meet people and understand more about the business side of the country.
5. Document your travels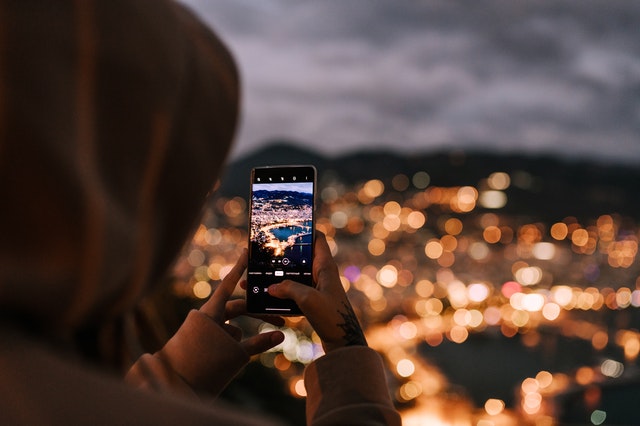 Take pictures of places you went to or with people you met. You can also keep a journal.
If possible and if you like, make videos.
It helps keep the memory of your visit to a particular country fresh and remind you of your experience there long after you have left the country.
Pictures keep the memories alive
6. Meet new people, network and make friends
Where do you meet people? Places where there are gatherings, fun places like; recreational centers, restaurants, clubs, the local pub, events and so on. 
To be deliberate about meet-ups and networking, you can attend live events in a particular industry of interest. 
For instance; arts and culture, music, sports, events for singles, events for professionals, business meet-ups or anything that might interest you in the country you are visiting and you can network with people when you attend such events. 
How do you go about finding these events and when these events will take place? 
Simple,  you can download the Eventbrite app for both android and IOS on your phone, if you don't have it already. 
Eventbrite It is an amazing app that lets you know about events taking places in any part of the world.
Usually, the organizers of these events register their programs on Eventbrite so that when you go searching for programs you can attend, you'll find several ones listed on the site and you can pick your choice of events you want to attend, and save the date to attend. 
Some of these events are free and very very amazing (I attend a lot of free events). They are often well planned and have very good delivery. 
We also have some paid events listed on Eventbrite as well.
Which means you will have to pay to get your ticket. But there are lots of amazing free events that you can attend if you don't want to pay for it.
Due to Covid 19 however, there is a limit to movement and gatherings but you can still make it work by attending online events and meeting people online.
Read Also:
7. Visit the Local Markets
The Local African Market is a place  where you can get things that are indigenous to the country. You will always  find stuff in the market to take along with you when you return home.
Some of the things that you are bound to find in a local African market are beautiful and colourful artworks, leather works like; leather bags or sandals beautifully crafted by the cobblers, local traditional clothing, handcrafted sculptures and so on. 
There is also the  local street food, fresh fruits, farm produce and so many other delicious and healthy goodies that you should try when in the country.
They say that the local markets in Africa is where you get a feel of the people and their way of life.
I couldn't agree less, you see the average man, woman, boy or girl going about their business with zeal and energy. 
Also, the market place is full of life with so many activities like buying and selling of commodities.
This is something you should try to experience if you are visiting Africa for the first time. 
You can go with a local if you can't find your way around the market by yourself. But go to the market you should. If you really want to get a feel of the country.
Have a blast.
8. Take a ride in the local transportation available in the country
It's usually so much fun to drive around in the local buses, tricycle, motorbike, boat trips, or the train to have a feel of the way people move from place to place within the country, and  to carry out their daily activities. 
Anywhere you are going can be reached by the local buses.
Of course you have the option of using a taxi or private car to move around. 
However,  to have a feel of the city you should attempt commuting with the transportation systems available in the country or city you are in.
In Tanzania for instance, they use the Bus Rapid Transport (BRT buses for short) to commute in the city areas.
Some other transportation available are  the dalla dalla which are mini buses that tour the local routes.
We also have the taxis that normally operate in the cities and tourist areas like Zanzibar.
The Zanzibar ferry is another water transportation system that operates in Tanzania. 
In West Africa, the means of transportation is almost the same.
For instance, the use of tricycle vehicles and motor bicycle are common means of transportation.
9. Visit Nature 
Africa has so many natural habitats and world wonders. Places that would leave you in awe.
Some of the places are the highest mountain in Africa Kilimanjaro in Tanzania, or the place where natural hot and cold water meet in Osun state Nigeria.
There Are beautiful places like this in every African country that you can visit and enjoy.
Conclusion
There is no way you won't have a great time and an awesome experience in Africa if you do at least four of these amazing things when you visit an African country.
So in addition to your travel plan make sure you do some of these things to make your travel experience worthwhile.